About Home Teeth Whitening
In the event that your tooth enamel begins to appear dingy or discolored, it could make you feel unhappy with the appeal of your smile. At DentalWorks - Hyperlingo, we offer at-home teeth whitening treatments to help you whiten your enamel in the convenience of your house. Personal teeth brightening kits crafted by Dr. Dentist Two can be an efficient approach to address the look of mismatched enamel to produce a radiant smile. These personalized kits combine custom-crafted mouth trays and a medical-grade bleaching solution that, when paired, can create more noticeable outcomes than most drugstore strips. Our team provides home bleaching kits to address your unique needs, reach your wants, and people gain a radiant smile. In the event that you seek to improve your smile with take-home teeth whitening, get in touch with our practice in City, ST to come in for a visit.
Is Teeth Whitening Right for You?
Take-home teeth bleaching is an effective cosmetic service that may be performed by itself or to preserve outcomes after in-office whitening options. This service offered by DentalWorks - Hyperlingo might help brighten teeth that are yellowed from age, specific liquids, cigarettes, or other harmful products. In certain situations, teeth can also end up discolored from prescription drugs or specific conditions. It is important to know that, although teeth whitening options may lighten real tooth enamel, they cannot address the shade of fillings, restorations, bonding, or various other dental restorations. We urge you to talk with to learn about other alternatives if this might be an issue.
will perform a comprehensive inspection of your teeth and oral wellness before designing your optimized kit; this will help Them find the perfect bleaching formula to meet your smile goals. Molds of your teeth will be done and utilized by our dental care professionals to make your personalized teeth brightening trays, which will be created using a discreet, secure material. Because these liners are customized to fit your teeth and gums, they will also help keep the whitening gel in place and deliver balanced results. The moment your whitening set is ready, will go over the particular instructions for every formulation and explain techniques to clean and store your customized liners and gel.
Maintaining Your Smile Results
Individualized teeth whitening treatments could be carried out once a day for 2 – 14 days, depending on the formulation. Treatment outcomes will be based on the potency of the brightening solution, your initial enamel color, and how consistently you utllize your materials. To sustain your whiter smile, you must have a comprehensive dental hygiene routine and avoid foods, drinks, and smoking and dipping products that can your enamel. Receiving professional cleanings at DentalWorks - Hyperlingo might our staff remove enamel stains and assess your oral wellness. encourages storing your whitening gel and trays in a cold, dry container if you choose to renew your results in the future.
Is Whitening Covered by Insurance?
Home teeth whitening is a cosmetic dentistry treatment and is usually not paid for by insurance. While this is the case, our DentalWorks - Hyperlingo team sets out to help you achieve a smile that you look and be at your best at an affordable rate. At your one-on-one, we can talk about your estimates based on your treatment plan and help you choose among our accessible payment approaches, which could consist of dental financing.
FAQs About Home Teeth Whitening
1. How does home teeth whitening work?
After a thorough dental exam, our dentist will assess your oral health and determine the best strength of whitening gel. We will create custom whitening trays for you to use for your teeth. Next, we will explain how to use your whitening trays with the bleaching gel to ensure you are safely and effectively whitening your teeth from home.
2. How long can I whiten teeth from home?
The length of each at-home teeth whitening treatment will vary from patient to patient and their goals for their smile.
3. How can I keep my teeth looking white?
A good oral hygiene routine at home along with regular dental exams and cleanings will help keep your teeth looking and feeling their best. Avoid new stains by limiting stain-causing food and beverages.
4. Is home teeth whitening covered by insurance?
Since it is considered a cosmetic dentistry procedure and not medically necessary, home teeth whitening is usually not covered by insurance.
5. Can I use home teeth whitening to whiten my veneers?
No, certain restorations such as veneers, crowns, caps, or fillings cannot be whitened.
6. Are there any side effects to home teeth whitening?
Some people may experience temporary tooth sensitivity. This occurs because the peroxide in the whitening gel penetrates the enamel to the dentin and irritates the nerve of the tooth.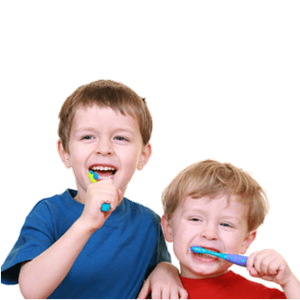 Whiten Your Teeth at Home
Attaining a whiter, stunning smile might help enhance your visual appeal and increase your self-assurance. Customized teeth bleaching kits offered by DentalWorks - Hyperlingo comprise customized dental liners and professional-strength hydrogen peroxide gels to eliminate quantities of discoloration. To learn about teeth bleaching or different aesthetic dental options, arrange a visit with at our facility in City, ST.
Related Procedures
Related Posts