A bridge frames together the hole between the teeth with a porcelain tooth that is securely fitted to a crown, which is created to form over the attaching tooth. The false porcelain tooth connects to the crown with a pontic. Our dentists offer patients with numerous treatment options for bridges at Westgrove Dental Care in Carrollton, TX including, a cantilever bridge that covers the nearby crown; a Maryland bridge, referred to as a resin-bonded bridge that attaches the fake tooth with small arms; or a crown that incorporates framework glued to the nearby natural teeth.
What to Expect with Dental Bridges
Prior to receiving a bridge, our dentists will bore down the prop tooth to produce enough opening for the crown. As soon as the teeth are equipped for the crown, X-ray imaging will be created so that an in-depth visual can be achieved and these, in addition to the physical impressions will then be distributed to the laboratory where the final bridge is manufactured. Our dentists will protect the patient's teeth with temporary crowns for protection until the real bridge is ready. As soon as the bridge is created, our dentists will fasten the bridge and adjust the fit for an ideal appearance and comfort.
Dental Bridges Treatment Aftercare
Bridges can stay durable for quite a long time as long as professional dental examinations at Westgrove Dental Care in Carrollton, TX take place each year. It is also recommended that in addition to dental cleanings and exams, patients proactively incorporate a consistent at-home dental health regime. Per the dentist's instructions, consistent flossing, brushing, and fluoride use, which will allow the dental bridge to last for many years to come.
Dental Bridges More Information
Dental Bridges Insurance Coverage
Coverage through insurance generally pays for a acceptable portion of the total price for professional dental crowns and bridges. The exact coverage will depend on the policy, but our office staff at Westgrove Dental Care will coordinate with your provider to gain insight as to what the patient may owe. Our practice accepts a list of insurance plans. Individuals who are not covered may take part in one of our credit programs.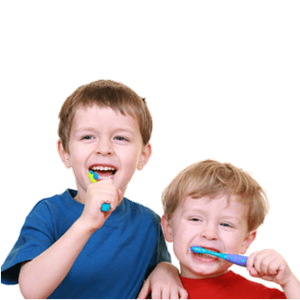 Dental Bridges Smile Without Gaps
Oversized holes between teeth, as well as teeth that need to be extracted can prevent you from realizing your best smile. Consult with our dentists at Westgrove Dental Care about dental bridges so that those spaces can be sealed with natural looking teeth. Dental bridges not only create a gorgeous smile, they can reestablish your oral hygiene for a healthy mouth.
Related Procedures
Related Posts