Searching for much-needed professional care when you have a dental emergency is often an inconvenient, painful hassle. Unanticipated dental emergencies might be caused by athletic accidents, fender benders, falling over a curb, or even merely biting into tough foods. and their dedicated staff offer swift emergency dentistry in an attentive setting. We routinely treat many different urgent dental issues for City, ST patients, such as damaged fillings, toothaches, and knocked-out (avulsed) or cracked teeth. Tooth won't necessarily trigger pain; therefore, it's necessary to get your teeth looked at for any hidden. At DentalWorks - Hyperlingo, we always strive to offer urgent care as quickly as we can.
Candidates for Emergency Dental Care
can have a dental emergency. Types of emergencies include acute or chronic oral pain, dislodged or cracked teeth, gum abscesses, loose restorations (from fillings to dentures), oral bleeding or swelling, and any oral injury. Receiving the emergency dental services required as quickly as you can is the most effective method to relieve dental pain and maintain your oral health. In some cases, it can the between salvaging a tooth or not. Because even insignificant cracks and sensitivity can indicate larger issues if neglected, it's important to visit DentalWorks - Hyperlingo as soon as possible for any dental emergency.
What To Expect During Your Visit
Methods of care for emergency dental problems are unique for every case. At your exam, will thoroughly evaluate your particular issue before giving a diagnosis. Digital x-rays could be needed to check for unobserved injury, including to the tooth roots and bone tissue. After we fully learn the details of your oral issue, we will review your options for treatment. At DentalWorks - Hyperlingo, the main purpose of an urgent appointment is to reduce tooth discomfort and resolve damage. We aim to reinstate the use, look, and overall health of your oral structures as promptly as possible. Despite that, follow-up therapies may be necessary.
Recovery Following Urgent Dental Care
During your exam at DentalWorks - Hyperlingo, someone on our wonderful staff will provide you with tips on the most helpful methods to care for your oral health, depending on your specific dental emergency. could recommend a prescription for an analgesic or for antibiotics to avoid inflammation. When your dental emergency has been taken care of, our team can provide tips on ways to defend your mouth from additional trauma, which might include getting a specially designed nighttime mouth guard. Sticking to proper dental hygiene practices is imperative while you heal up. We will continue to keep track of your healing when you return for your regular dental appointments.
Insurance Coverage for Emergencies
Some or all of your dental emergency exam might be paid for by your dental insurance plan. Our experienced business staff will help you in maximizing your coverage and go over any potential outstanding costs. To help make great oral health care more accessible, DentalWorks - Hyperlingo is happy to accept several different flexible financial methods.
FAQ ABOUT DENTAL EMERGENCIES
What is considered a dental emergency?
A dental emergency is an issue that needs immediate treatment to stop bleeding, alleviate severe pain, or save a tooth that may broken, cracked, loosened, or is knocked out. A dental emergency also applies to severe infections or an abscess in the mouth.
What should you do if you have a tooth knocked out?
If your tooth is knocked out, it is important to save the tooth so it can be reattached by your dentist. Handle the tooth by the crown, not by the root, which is the pointed part on the bottom. Touching the root of the tooth can damage important cells that are needed to reattach the tooth to the bone. Rinse the tooth off, keep it moist, and get in to see your dentist as soon as possible.

Is a toothache considered a dental emergency?
If you think you have an infection that stems from a toothache, you need to call your dentist to be seen so he/she can identify the source of your pain and if needed, treat the infection. You should not try to treat the infection yourself.
How can a dental emergency be avoided?
Dental emergencies can be avoided by taking simple precautions. If you play sports, wear a mouthguard to prevent teeth from breaking or being knocked out. Avoid eating hard or sticky foods that can crack or break your teeth.

Should I go to the emergency room for a dental emergency?
ER doctors, surgeons, and physicians do not practice dentistry. A visit to an emergency room for a dental issue like a toothache or knocked-out tooth may result in a temporary solution such as a prescription to treat pain and/or antibiotics along with a recommendation that you visit a dentist as soon as possible.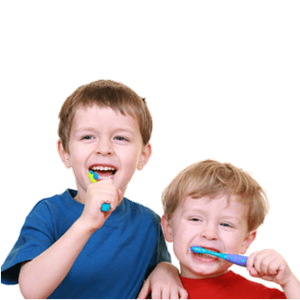 Get Prompt Emergency Dentistry
If your family needs urgent dental attention, DentalWorks - Hyperlingo is happy to provide assistance. and their caring team move swiftly to ease tooth pain, address oral trauma, and remove any worry from emergency situations. For fast, high-quality emergency dentistry services, reach out to our City, ST practice without delay.
Related Procedures
Related Posts