What Is Scaling and Root Planing?
When () disease is found in the primary stagecommonly called gingivitis it can be reversed with a thorough dental cleaning and elevated oral hygiene practices. However, when your dental disorder progresses to the subsequent stage, known as periodontitis, Dr. Dentist Two might recommend scaling and root planing (SRP) treatments. Scaling and root planing is a nonsurgical gum disease option that gets rid of plaque, tartar, and dangerous bacteria from underneath your gumline. To perform this treatment, our experienced City, ST dental professionals even out the outsides of the tooth roots within periodontal pockets using specially designed dental instruments. Scaling and root planing works to produce a better environment for your gums and help reverse the progression of gum disease. In the event that you show signs of periodontitis, set up an evaluation at DentalWorks - Hyperlingo to discover more on scaling and root planing.
Are You a Candidate for SRP?
People might be great candidates for scaling and root planing if they notice red or inflamed gums, halitosis, gumline separation, or other indications of periodontal disease. When you come for your appointment, our staff will evaluate the regions between your teeth and gums. If these pockets exceed 3 mm deep and scans show that bone loss has taken place, might recommend scaling and root planing. This periodontal disease solution can lessen the depth of the gum pockets, which may you clean your gums with easier methods. Periodontal disease identified in the middle phase often eliminated with SRP treatments at DentalWorks - Hyperlingo.
What Is the Treatment Process?
Scaling and root planing at our City, ST office is often performed in varied areas of the mouth over 1 – 4 appointments. To ensure that you stay at ease, could dull your mouth with a mild anesthetic. Sedation may also be provided if you are scared when having dental care. As soon as you are okay to get started, one of our hygienists will use an ultrasonic dental scaler and hand tools to precisely eradicate buildup and plaque from inside your gum pockets. The tooth root surfaces are then evened out, or planed, to minimize the regions where dangerous bacteria can collect. Locally delivered antibiotics might additionally be placed deep into the gum pockets to improve dental health and stop bacterial growth.
Following Scaling and Root Planing Therapy
Inflammation and gum discomfort might linger for some days following your scaling and root planing therapy. These inconveniences should typically be taken care of with over-the-counter pain meds and using warm salt water rinses. Practicing good oral hygiene routines, including basic brushing and flossing twice a day, is critical for maintaining your periodontal wellness. could also you have periodic gum therapies to reduce the chances for repeated infections and more efficiently take care of your gum health. These gum cleaning appointments are usually performed every 3 – 4 months and stand in for routine dental cleanings.
Insurance Coverage for SRP
DentalWorks - Hyperlingo is happy to provide scaling and root planing, a reliable periodontal disease procedure, which could be covered partially by many insurance programs. use dental insurance, our office will contact provider to learn about complete benefits before calculating any extra expenses. Our team accepts a wide range of payment options, including dental payment programs, to your oral treatment more convenient.
FAQ ABOUT SCALING AND ROOT PLANING
1. What is scaling and root planing?
For patients with three millimeters or deeper periodontal pockets, scaling and root planing is recommended. This treatment removes plaque and tartar found below the gumline. This nonsurgical treatment helps improve inflamed or bleeding gums and prevents the onset of bacterial infections or tooth loss.
2. Does scaling and root planing hurt?
During the scaling and root planing process, local anesthesia will be used to numb the area being treated. This means that you should have little discomfort during the treatment. Most patients don't report any pain during this deep cleaning.
3. What is recovery like after a deep cleaning?
After scaling and root planing, you may experience numbness or slight discomfort around the teeth that were treated for a few days. You also might have tooth sensitivity to hot or cold foods or beverages for up to six weeks.
4. Do periodontal pockets heal after scaling and root planing?
Yes, they do. However, in severe cases where periodontal pockets don't heal, surgery may be needed to remove the inflamed tissue. This prevents the gum infection from progressing further.
5. What should I avoid doing after scaling and root planing treatment?
Avoid eating any hot or spicy foods until your gums have healed. Also, do not smoke or have alcoholic beverages for at least 72 hours after your scaling and root planing procedure.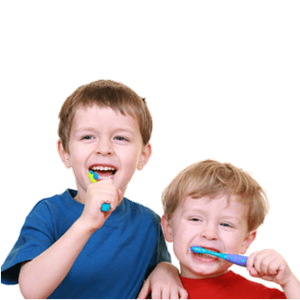 Stop the Progression of Gum Disease
Owing to accomplishments in the dental field, it's easier to target and get rid of the problems caused by gum disease. At DentalWorks - Hyperlingo, our staff provides routine SRP treatments to treat the last phases of gum disease and prevent its worsening. Set up a gum examination with at their City, ST office or ask our staff for more on scaling and root planing.
Related Procedures
Related Posts